"Ireland is the land of the horse"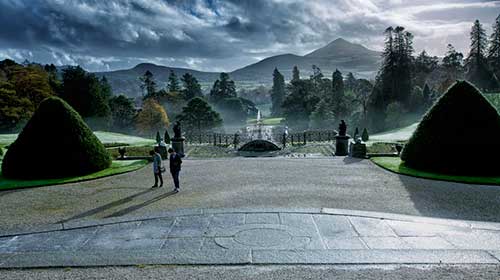 Irish people are known all over the world for their unique understanding and bond with horses. It's in their genes, culture and their ancient history.  Ardeo Sport Horses offers exposure to these great Irish stories and personal experiences and underlines the connection that Irish people have with horses.
The horse has been a staple part of Irish life and mythology since earliest times – from the mystical white mare emerging from the mists of Tír na nÓg, to the mounted warriors of Fionn mac Cumhaill thundering over the land.
Ardeo Sport Horses is based in the heart of County Wicklow, which is affectionately known as 'The garden of Ireland', our facility – Mount John is just 30 minutes from the centre of Dublin. Wicklow is a truly picturesque from dominating mountains and stunning coastline to quaint villages and wonderful pubs, there is so much to see and do in Wicklow that you'll probably want to consider spending a few days in the 'Garden County'.
The 15 best things to do in County Wicklow
In Ireland's Ancient East, customers will get the opportunity to feel their horses springing into life at Ardeo's new purpose built equestrian facility, inspiring people to ride better and return to their overseas homes with passion for riding the Irish horse.
World-renowned horses are bred in the Wicklow Pastures, including the Badminton 5* winner in 2014, Paulank Brockagh, who was bred in Newtown Mount Kennedy by Paula Cullen.  Managing Director of Powerscourt Estate Sarah Slazenger and her husband William Micklem breed top class international horses including High Kingdom ridden by the Zara Tindall at Rio Olympics 2016 and Mandiba ridden by the American event rider Karen O'Connor.