Ardeo Sport Horses offers a unique and personalised service, successfully matching the right horses with the right riders.
Here is the step by step guide to your equine match made in heaven!
Step 1: What are you looking for?
Send us a Whatsapp, email or give us a call! We will discuss your requirements and find out what the perfect kind of horse is to match them. 
Step 2: Send us a video
Send videos of your riding and we will assess your riding style along with your required goals to match the correct type and model of horse to you.
Step 3: Sourcing your horse!
We search all around the country for horses, travelling on the road and spending time at shows and events both at home and abroad. We have an exclusive network of suppliers around Ireland, including both breeders and producers who we connect with until we find the perfect match for each buyer.  Sometimes this bit can take time but when the right horse comes our way it is always worth the wait. 
Step 4: Organising the logistics.
We will handle all the nitty gritty logistics and organise the who

le process from start to finish – from accommodation, viewings and trials, to vetting's and horse transport to anywhere across the globe!
Step 5: Confidence in your purchase!
Matchmaking is a skill, and here at Ardeo Sport Horses we pride ourselves in the many success stories we have to date. Just take a look over to our

testimonial

page, where you can find many examples of our happy customers from all over the world.
Ardeo Lancelot and Eileen Galoustian sharing the love after taking the win at AEC's in Rebecca Farms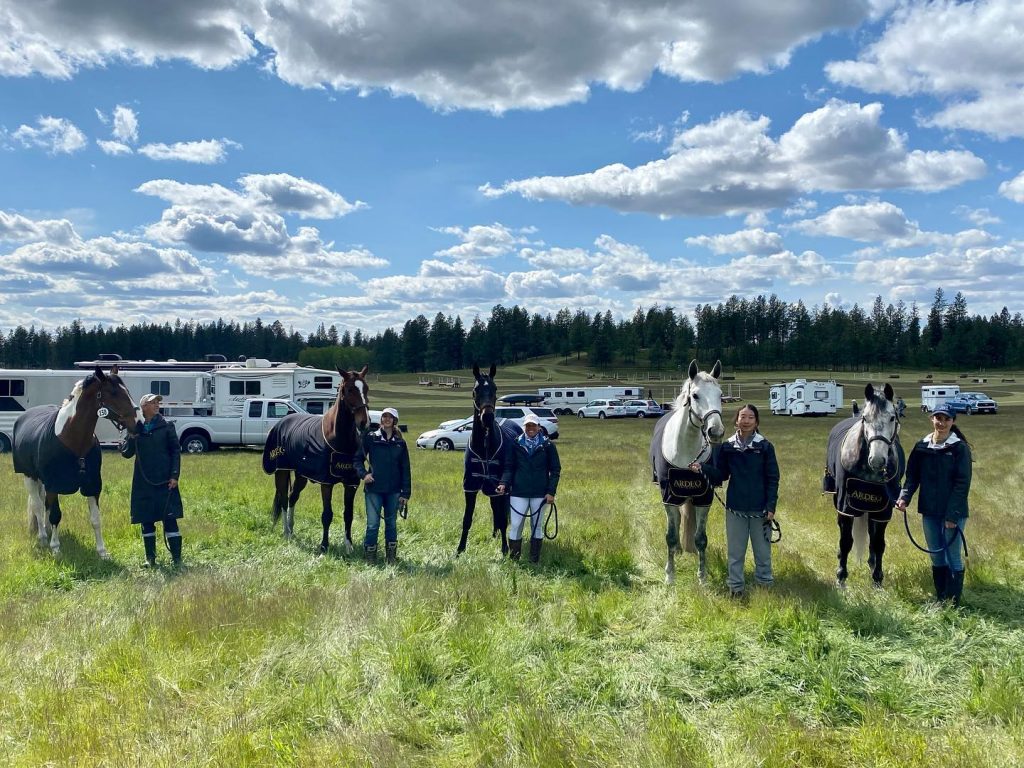 5 Ardeo graduates competing at an event Kentucky, where all 5 placed in the ribbons!