ROSIE SMITH 🇺🇸
My name is Rosie Smith and I am an American from Utah. I purchased a lovely young horse named Ardeo Nimbus from Mel and Neil last August and decided to keep him with them in training while I finished college over the winter. I visited Ireland this spring for a few weeks to compete my new horse with the Ardeo team. It was such an amazing experience and I couldn't be happier with Nimbus and all the hard work Mel put into getting him to that point. Everyone was so incredibly welcoming to me and made me feel right at home. I took away so many new skills! It was so valuable for me to be able to see how a high end sales and training barn runs and how well all their horses are cared for. I can't recommend Ardeo Sporthorses enough, whether its for sales or training, Neil and Mel are real professionals and truly genuine and kind people.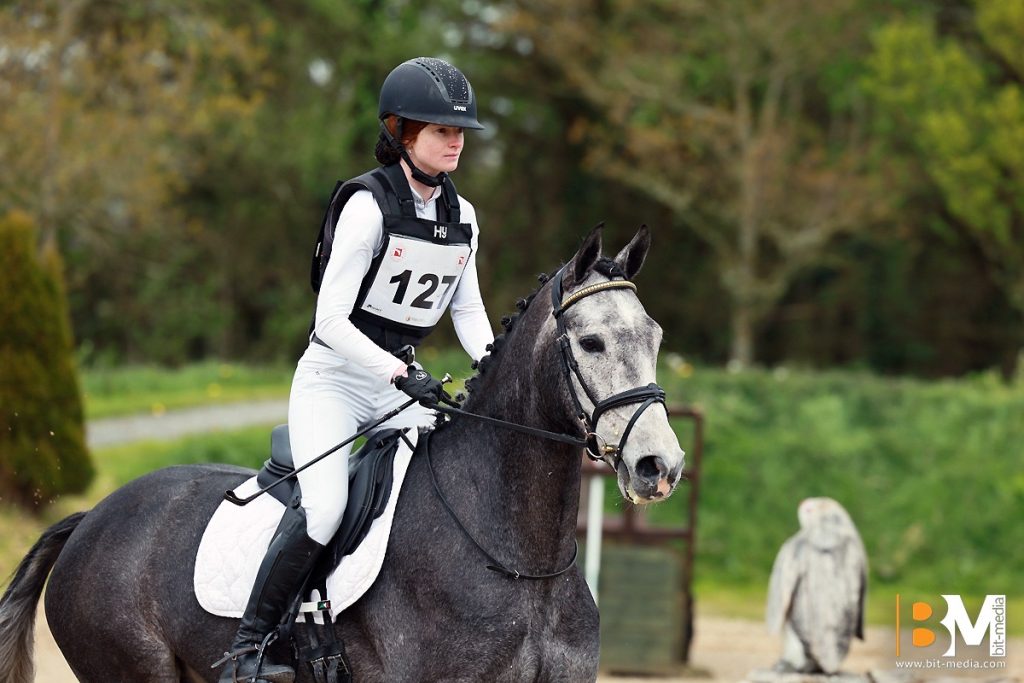 Rosie and Ardeo Nimbus
WILLIAM MICKLEM FBHS 🇮🇪
Author of the Complete Horse Riding Manual & Inventor of the Micklem bridle. Former Coach of the Irish Junior and Young Rider European Championship Teams
A DREAM FACILITY FOR RIDING STUDENTS – As ever it's the coach that is the most important element and what is certain at Mount John, home of Ardeo Sport Horses, is that you have an excellent coach….and I don't say this just because I used to coach her when she was a wild child on a rather wonderful but equally wild cob called Slipstream. Melanie Wrynn is one of the small number of coaches who has the complete skills required to make the training for all three phases of eventing complementary. This is vital in order for efficient training and to make the most of your horse's potential. It is precisely why the top riders are winners. William Fox Pitt, Michael Jung and Tim Price all ride the dressage with the jumping phases in mind, so they use a light touch that does not over dominate their horses and take away their instinct for quick thinking and self preservation across country. While in the jumping and galloping the base of calmness, connection and a quality way of going is always maintained, so that it will help rather than hinder the dressage work. They make partners not only of their horses, but also of the three disciplines of Eventing.
WILLIAM MICKLEM FBHS cont. 🇮🇪
Melanie makes partners of her students who develop confidence and independence under her care. And who wouldn't make outstanding progress with the facilities she has at Mount John. Carefully designed to suit both novice horse and riders as well as more advanced, it allows a free flowing flexible experience all in the same contained schooling complex which includes a huge outdoor arena, a wonderful water complex, banks, ditches, grass areas and an invaluable hill! As a result the number of possible exercises can be counted in the hundreds. Rather than spend many hours in a small indoor only to find your horse explodes at the competition, this facility is ideal not only for the preparation of event horses physically but also for preparing horse and rider mentally for the changing work areas at a competition. It sets the standard for this type of facility and coaching and I have no hesitation in recommending it wholeheartedly.
LILA GENDAL 🇺🇸
I highly recommend Ardeo Sport Horses! Mel and Neil are delightful people and understand the horse buying and selling business. They will take the time to match the appropriate horse with any given rider. Their knowledge, dedication and love for their business is applaudable. I would absolutely buy a horse from them any day of the week and I would encourage others to buy from them too. I've visited their farm twice now and was blown away by the temperaments and quality of horses I sat on.
JULIE DINNIS 🇬🇧
I have purchased two horses from Ardeo Sport Horses.  The first for my daughter when we went over to Ireland, tried several before deciding on 'The One' and then a second for myself this summer, off a video due to Covid. They have a brilliant understanding of matching horse and rider with potential and ability. Melanie, as a Level 3 Coach, filled me with confidence when buying for my daughter as I really feel she matched her riding ability to a horse that would mature with her, but not overface her.
Ardeo present and prepare the horses in an empathetic way from a beautiful modern yard.  Both our horses arrived in England as though they had just travelled down one county and carried on their lives seamlessly once joining the rest of our horses.
Each horse that goes through their hands is dealt with as an individual with its own future. They plan training, competitions and exposure to all expected situations so they can confidently match horses to riders.  They give each horse the best start to enable them to continue their career somewhere else in the world. I would buy again without hesitation as their interest in what they have produced genuinely stays well beyond them passing out of the yard gates
YAEL KANTOR 🇺🇸
Buying a horse to suit your needs is difficult. Buying one from another country based solely on videos is extremely difficult. Making this decision with the help of Neil and Mel was unbelievable. They found us exactly what we wanted and made the entire transfer to the US so simple. We cannot thank you enough for the beautiful boy we now own.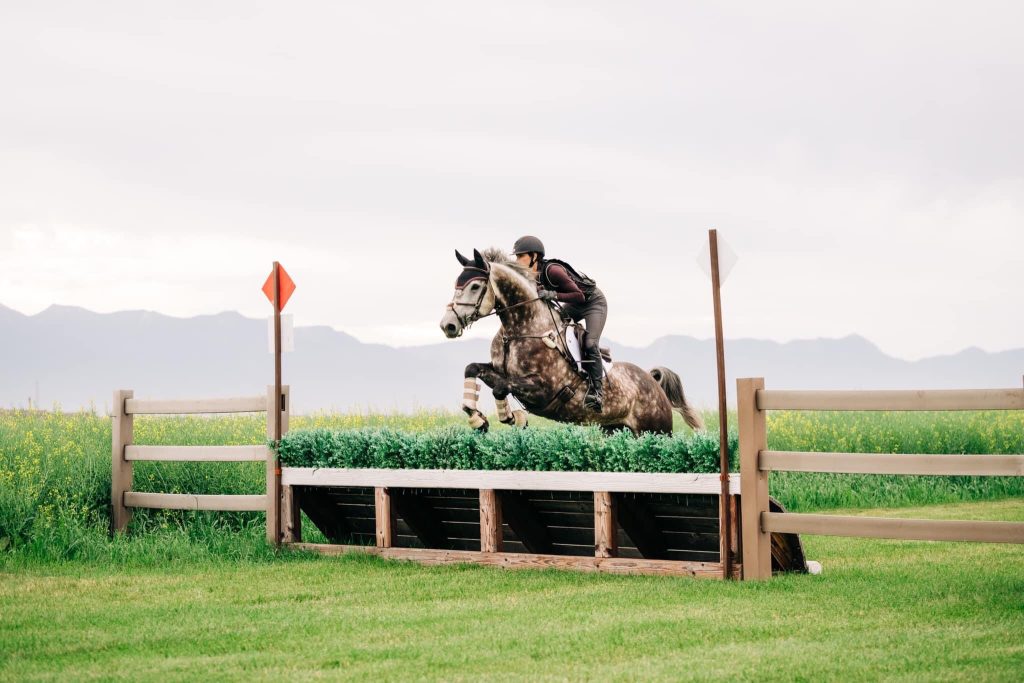 MARTHA STEINER BADER 🇺🇸
'I can HIGHLY recommend Ardeo Sport Horses if you are shopping for your next Irish partner. Neil was SO great- I felt very safe and well taken care of on all sides. Ardeo helped make this such a great experience for my first time to import a horse. It was SO easy!!
Martha and Ardeo Arctic Wolf competing at Rocking Horse trials in Florida
RENEE WANG 🇺🇸
Neil and Mel helped me find my new horse, Dillon. I'm an amateur so I was pretty unfamiliar with the whole import process, but they made it incredibly smooth as they took care of everything from vetting to transport. Dillon was purchased entirely off of video, and upon arrival, Dillon was exactly what they said he was and so much more! Thank you for helping me find a real-life unicorn 🙂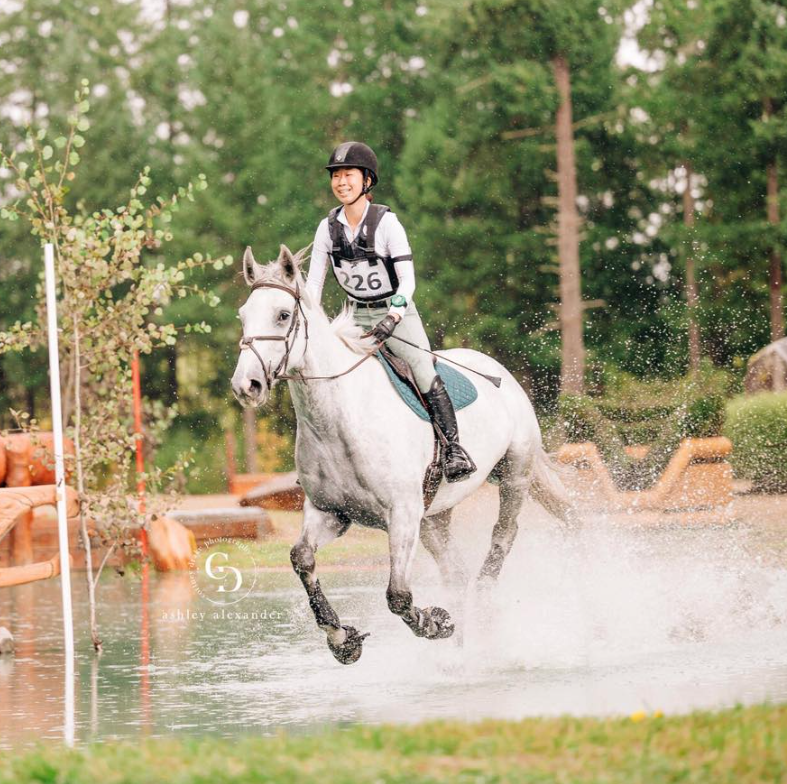 Renee and SHL Ardeo Classified (Dillon)
MEG FINN 🇺🇸
'I highly recommend Neil and Mel Wrynn of Ardeo Sport Horses. I am a professional event rider in the US. I had previously ridden with Ardeo when I was in Ireland. When it came time for me to find my next up and coming event horse there is no one I trusted more. Neil looked tirelessly throughout Ireland to find me exactly what I was looking for. They sent videos, photos, and after many phone calls, I purchased a horse based solely on their recommendation. Ardeo took care of all the logistics, organized the vetting, connected me with the transport companies, and have made the whole process run smoothly. The horse I bought came to me exactly as described, perhaps even better! The clear and open communication from Neil and Mel made this experience one I would gladly do again.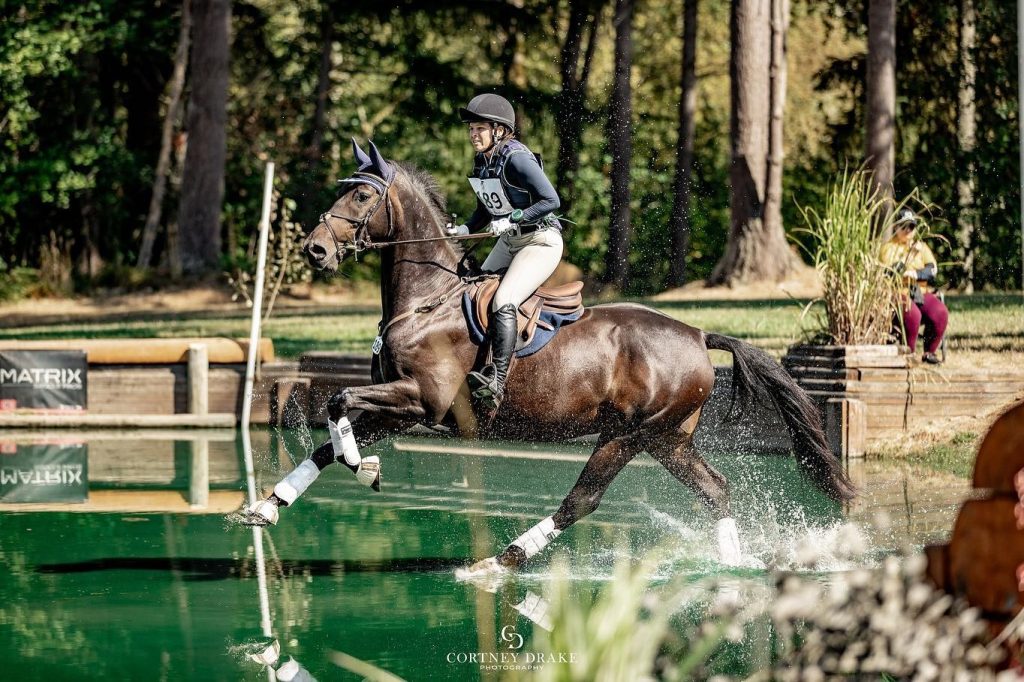 TAMSIN SANDYS 🇮🇪
I highly recommend Ardeo Sports Horses for both livery and coaching.  We have a horse and 2 ponies at livery with Neil and Mel Wrynn and have loved every minute being there.  Mel and Neil make you feel so welcome at the stables that you really enjoy spending all your time there. The stables are new, beautifully built and the horses live very happily in 5* accommodation – incredibly there is no dust!
Mel is a brilliant riding coach across all disciplines.  Her positivity and reassurance has had an incredibly positive impact on our overall enjoyment of the sport and ultimate success.  Mel has transformed my 17 year old's riding from being a 'slightly nervous passenger' to a confident effective jockey with a positive mental outlook.  Essentially Mel has equipped my daughter with strong tactical awareness of how to approach different types of fences in differing conditions with improved technical knowledge correcting her seat position and balance.  This has given her the confidence to ride more positively and also to really enjoy herself.
I was so impressed by my daughter's riding improvement and her renewed mental outlook, that I asked Mel to host a pony club XC clinic day, teaching 6 clinics of 4 children over one day.  The children ranged in age from 9 – 18 and all had a brilliant day and we received a lot of positive feedback.  Mel's clear, calm teaching approach instilled confidence, knowledge and clarity in how to ride XC. The children also had fun enjoying the session riding the new XC fences
GRACE SANDYS 🇮🇪
Mel's coaching helped transform my partnership with my horse and has helped progress my technical ability. She has taught me to be aware of the influence of my weight on a horse by training my seat and coordination.
She has revolutionised the way I approach cross country, teaching me 'the system' and as a result, making me feel safer and allowing me to be more daring during my rounds. Her teaching is easy to follow, understand and implement, and her thorough knowledge of both my horses and myself ensures that I always come away from our lessons having added to both my skill set and my partnership with my horses.
The care at Ardeo is second to none and our horses have never looked better since moving to Mount John. Not only are the facilities state of the art, but Mel and Neil's constant friendliness and willingness to help makes even the toughest parts of working with horses seem easy.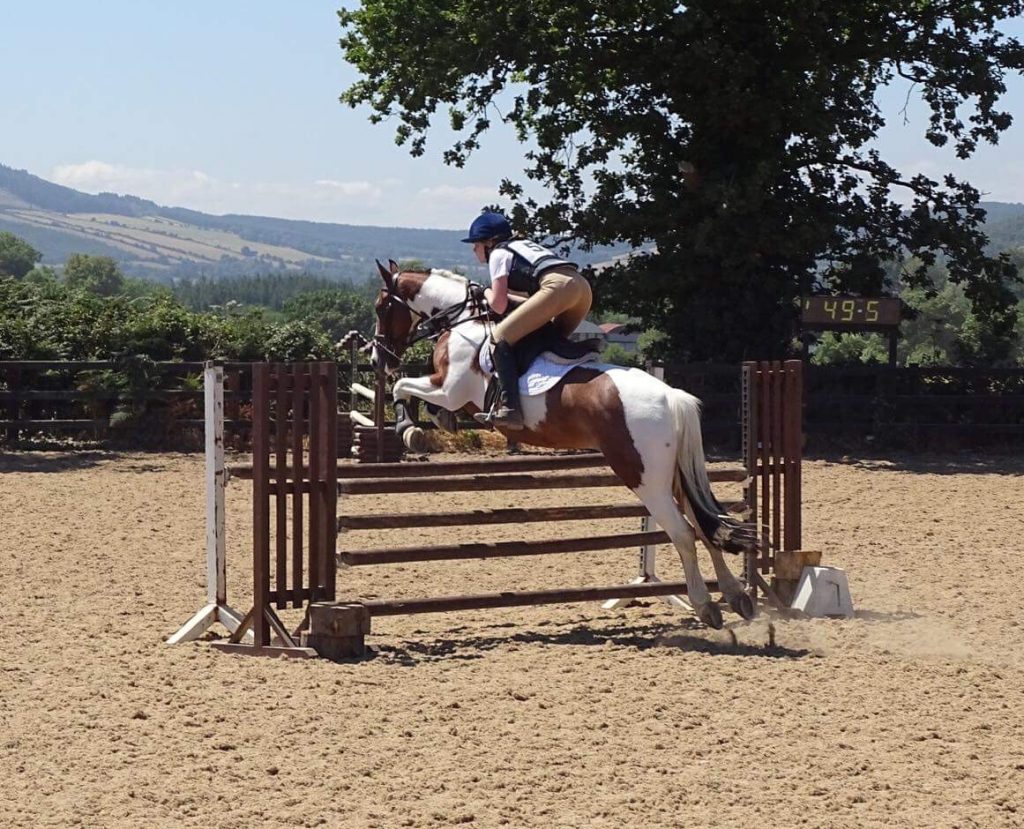 DAVID O DONNELL 🇮🇪
Absolutely fantastic sales service from Neil and the gang at Ardeo Sport Horses. Great professionals with an impressive group of clients. Swift and easy process, highly recommend selling through Ardeo.
One of my horses Qatar, sold to Switzerland through Ardeo